B&G SSI-4 - Sub Slab Injector #4 #11005965
18" long. This is shorter than the SSI-14.
Features the unique locking mechanism to reduce splash back.
Don't spend a fortune drilling into pipes. Get the Protek II Tool Interrupter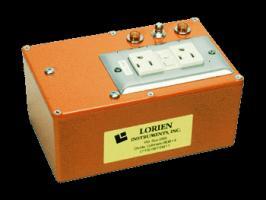 The B&G SSI-4 Sub Slab Injector is a termiticide application tool designed to treat beneath concrete slabs, especially in locations where the surface is covered with ceramic or wood tile, or other specialized surface, or in a confined space. They have a 6 in. long ½" diameter rod, and a lever-action lock.
The Koroseal gasket (B&G Part #6) at the top of the rod protects the surface from termiticide splash-back.
The pipes have tip shut-off to prevent drips, and there are extensions to reach below suspended floors.
Product Videos
B&G Termite Sub-Slab Injector Kit 01:28
Andrew Greess of QSpray talks about the two types of B&G Termite Sub-Slab Injector. We have both the injectors and all the parts you'll need to service your equipment. For more information, check out www.qspray.com. B&G Termite Sub-Slab Injectors: http://bit.ly/2pB3vl4