B&G SSI 4 - Sub Slab injector #4 #11005965
18" long. This is shorter than the SSI-14.
Features the unique locking mechanism to reduce splash back.
Buy today and get FREE Shipping! (free ground shipping to lower 48 states) . We do charge a small insurance fee to protect your purchase.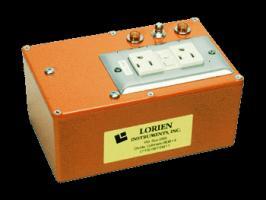 This termiticide application tool is designed to treat beneath concrete slabs, especially in locations where the surface is coveredwith ceramic or wood tile, or other specialized surface, or in a confined space. They have a 6 in. long ½" diameter rod, and a lever-action lock.
The Koroseal gasket (B&G Part #6) at the top of the rod protects the surface from termiticide splash-back.
The pipes have tip shut-off to prevent drips, and there are extensions to reach below suspended floors.
Product Videos
B&G Termite SSI [Sub Slab Injector] Kit 01:28
https://www.qspray.com/product-category/termite-equipment/termite-rods/bg-sub-slab-injector-ssi/ Pests hid everywhere, even under concrete slabs. You can't just dig it up, to spray some pesticide down. There is a easier and faster method to get at bugs and pests in hard to reach areas and the B&G Termite Sub Slab Injector is just the tool you need. There are two different lengths to choose from the SSI - 14 which is 28" or the SSI-4 which is 18", great for crawl space use or under sinks. With the Sprayer length of your selection you receive an additional 6" extension rod and two sprayer tips: 360 degree and 180 degree. It has the traditional Versatool style valve but an additional locking mechanism to avoid any chemical splash back. Visit QSpray.com where we sell all the parts you'll need to repair, rebuild or modify them for your needs. There are many other tips available for these sprayers than what comes in the box.