B&G SSI 4 - Sub Slab injector #4 #11005965
18" long. This is shorter than the SSI-14.
Features the unique locking mechanism to reduce splash back.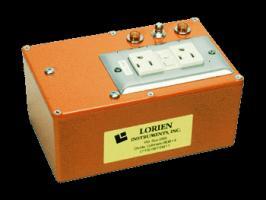 This termiticide application tool is designed to treat beneath concrete slabs, especially in locations where the surface is coveredwith ceramic or wood tile, or other specialized surface, or in a confined space. They have a 6 in. long ½" diameter rod, and a lever-action lock.
The Koroseal gasket (B&G Part #6) at the top of the rod protects the surface from termiticide splash-back.
The pipes have tip shut-off to prevent drips, and there are extensions to reach below suspended floors.
Product Videos
B&G Termite Sub-Slab Injector Kit 01:28
Andrew Greess of QSpray talks about the two types of B&G Termite Sub-Slab Injector. We have both the injectors and all the parts you'll need to service your equipment. For more information, check out www.qspray.com. B&G Termite Sub-Slab Injectors: http://bit.ly/2pB3vl4