Curtis Dyna-Fog Hurricane Ultra II 115 Volt
Part #62150-1.
This item is on backorder until mid-April. We are not accepting orders at this time. If you would like us to contact you when they are in stock, please email us.
The B&G 2600 Fogger is a good alternate fogger (click).
Electric Portable Aerosol Applicator (ULV / Mister) – Dispenses BOTH Oil and Water-based Products.
The Hurricane is capable of dispensing disinfectants, deodorizers, germicides and insecticides.
It is being used successfully in hospitals, restaurants, warehouses, nursing homes, schools, greenhouses and other institutions.
With an adjustable output of 0-5 gallons per hour, this versatile unit gives you the power to handle both large and small area, wherever aerosol particle chemical treatment is needed.
Curtis Dyna Fog Universal Flushing Solution will protect your investment, clean your unit, reduce service issues and ensure proper flow rate and results. Order Now!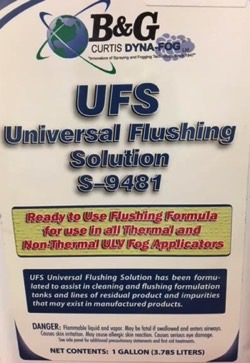 Download Curtis Dyna Fog HURRICANE Ultra II Data Sheet
Download Curtis Dyna Fog HURRICANE Operation & Maintenance Manual

Product Videos
Curtis DynaFog Hurricane Aerosol Applicator 01:03