These Guys Are Trying to Put Pest Control Professionals Out of Business
Posted by Andrew Greess on Apr 11, 2019
There's no doubt about it. They want you gone!
Do My now offers consumers a monthly shipment for their own pest control.
These guys are trying to put pest professionals like you and me out of business.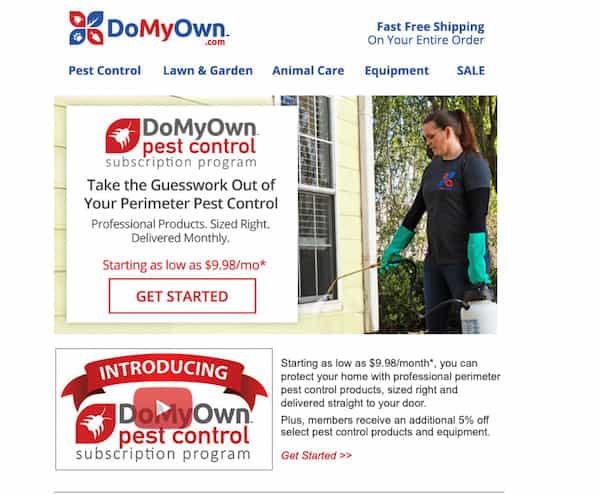 I don't understand how pest professionals can consider giving money to someone trying to take food out of your kids mouths?
I raised this issue once before and was besieged by haters and deniers.
There were 2 most common objections to my concern.
1. Univar (or another distributor) costs more.
Well perhaps, but Univar wants you to succeed, supports the industry and has expertise that while you may not need it today, when you do need it, it will be invaluable.
2. These guys aren't taking my customers.
My customers love me. My customers appreciate my skill and expertise.
That may be true today, but I worry about tomorrow. Isn't this the same thing General Motors said about Honda; Borders Books said about Amazon; & what Blockbuster said about Redbox and what Redbox said about Netflix?
When I was a working stiff at American Express, we had a program called "Understanding the Advantage". Every employee in the company got training on how to answer the question, why Amex cost more and why it was worth it.
I think every employee at every pest control needs to be able to talk about why hiring a professional is better than DIY, e.g, inspection, safety, diagnosis, treatment selection, proper application, followup, etc.
Would love to get some thoughtful, productive discussion on this issue. If you want to be nasty, please do it somewhere else.
PS - Check out the photo. Eye protection anyone?