B & G 410 Versatool Set 11007410
Termite Set with Versatool Valve, 3 easily interchangeable pipes (standard pipe set), 4 tips, foot ram assembly
This kit includes 3 stainless steel pipes, all with brass screw on fittings to attach to the valve.
The pipes are:
12" x 7/16"
40" x 7/16"
40" x 5/8"
4 Stainless steel termite tips are also included:
5/8" Tip
#454 2 GPM 360 degrees
7/16" Tips
#451 2 GPM 360 degrees
#453 2 GPM 180 degrees
#457 2 GPM Void Tip
Don't spend a fortune drilling into customer's pipes. Get the

Protek II Tool Interrupter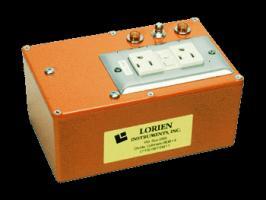 Product Videos
QSpray – B&G 410 Series Versatool Termite Rod Kit 01:22
http://www.qspray.com/b-g-410-versatool-set-11007410/ Qspray carries almost the whole line of B&G products and parts that you could possibly need. The most popular Termite Rod set is the Series 410 Versatool Termite Rod set. Included with the valve the set is 3 stainless steel rods: 2 7/16", 12" and 40" in length. The third rod is 5/8" and 40" in length for use when a large volume is needed. They all have garden hose fittings that screw into the valve, making rod changes quick and easy. There is a foot ram assembly for the two 7/16" rods, so that the pipes don't get bend when trying to push down. Four tips are included in the kit as well: a 360 degree tip for the larger pipe and three for the smaller 7/16" pipes. There is also a splash guard for these two smaller pipes. Qspray carries more B&G tips available separately and all the replacement parts you may need.